Quizzes tonight:
7pm – The Joker & The Thief. Jackpot £30. Cheat: Panic At The Disco (music round)
9pm – Brass Monkey, Drummond Street. Jackpot £30 Cheat: Norway (pic round)

Keeping it brief today. Running late. Here is the free answer music clue, it's for the Joker at 7pm:

I have no idea what the feller in the video is singing about. He seems upset. If you know, tell me – although I'm not sure if I will care. Hey it's just pop music.
Which reminds me – I've been listening to lots of opera this week and have come to the conclusion that opera is early pop.
The melodies are simple and compared to other 'classical' or orchestral stuff, opera is packed with head shakers and dancefloor bangers.
Or … the equivalent of dancefloor bangers from 140 years before the actual 1990s which, of course, is when dance floor bangers became de rigeur.
So brush up on your Verdi and Puccini, they may well be appearing in the music rounds in the next few months.
See you tonight.
Love,
Dr P
Remember to follow Dr Paul Twitter for fact attacks and  and Instagram for wildly nice pictorials.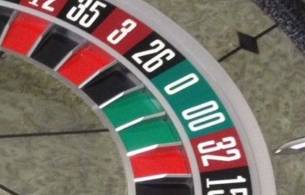 For cheats and hints to win Dr Paul quizzes in Edinburgh, get the weekly email.