Quizzes tonight:
7pm – The Joker & The Thief. Jackpot £30. Cheat: Ash (music round)
9pm – Brass Monkey, Drummond Street. Jackpot £60 Cheat: Mississippi (pic round)

Last Wednesday of the month. Last week of the month and that means I'm doing Dead Pool for February. You only have tonight and tomorrow to get your names in for the month.
So far this month we've had submissions for Prince Philip, Nigel Farage and – gratifyingly – Bono.
I still need to sort out the George HW Bush situation. Didn't work out a winner yet but I've been busy and now its tax return time so… stay tuned
Anyhow, here is the music round cheat answer for the music round at the Joker tonight: it's a song by Ash:

Aye, fairly noisy. Pretty good. Band actually playing live. Maybe not the whole three and a half minutes but I would certainly recommend watching a minute and a half of this. Decent.
So come along to the quiz, bring your friends and leave your enemies at home.
See you later.
Dr P
Remember to follow Dr Paul Twitter for fact attacks and  and Instagram for wildly nice pictorials.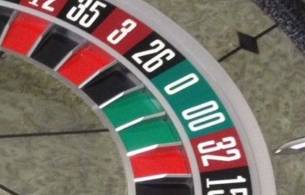 For cheats and hints to win Dr Paul quizzes in Edinburgh, get the weekly email.